Kraken is one of the oldest cryptocurrency exchanges globally and has experienced many different market cycles and regulatory changes than any other exchange in the market. The exchanges offer to trade in the spot as well as the futures market.
As compared to the spot market, the exchange's futures offering is limited to only five perpetual futures contracts and offers maximum leverage of 50X, which is below the industry standard of 100X.
Therefore, if you are looking for Kraken alternatives in the futures segment, the following are the exchange you can consider.
Best Kraken Alternative
#1. Bybit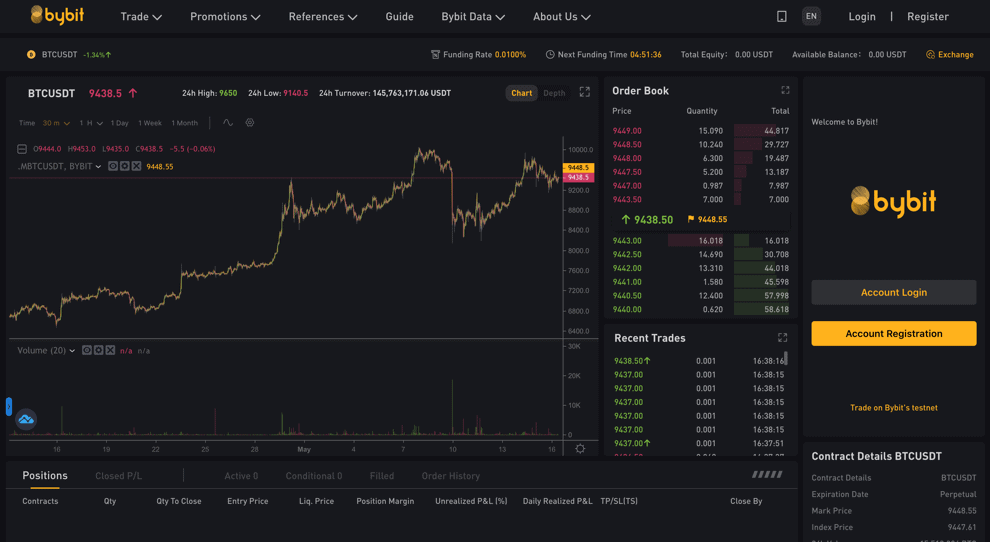 Bybit is one of the highly-rated cryptocurrency derivatives platforms globally and is ranked within the top 5 list of crypto derivatives exchanges by trading volume. It offers to trade in inverse perpetual contracts, liner perpetual contracts, and inverse futures contracts with a maximum leverage of up to 100X. 
Bybit platform features a smart trading system where you can place advanced orders, receive strategy alerts, and adjust your orders in just one click. Also, it has an ultra-fast trade engine that can process 100K TPS, a state-of-the-art pricing mechanism to prevent unfair liquidation, and a powerful API that supports high-frequency trading. 
Bybit offers a maker rebate of 0.025% and charges a taker fee of 0.075% regarding trading fees. 
Why choose Bybit?
Strong technology to make the entire trading process secure and smooth

Highly liquid platform

Support fiat deposit

No-KYC exchange
#2. PrimeXBT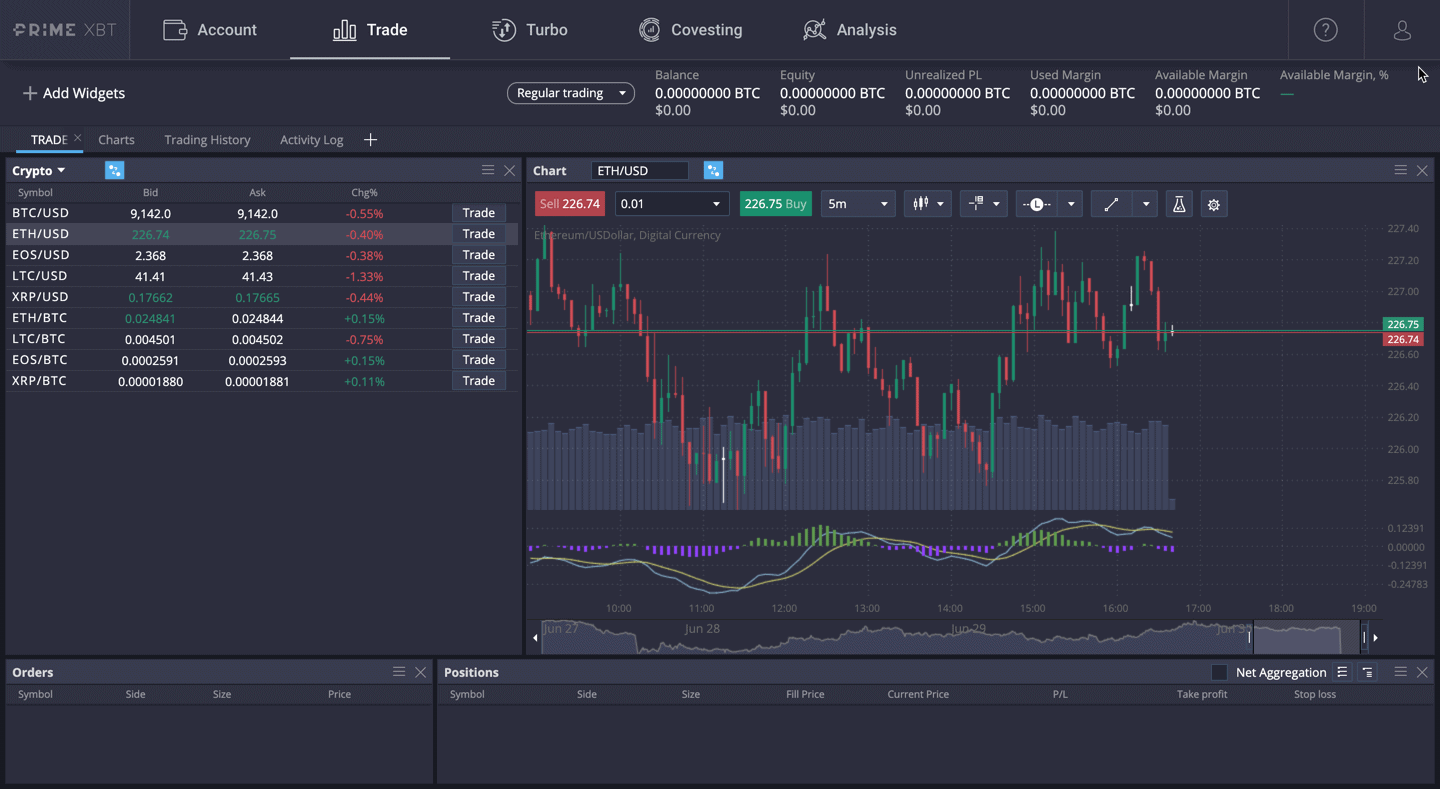 PrimeXBT is an advanced crypto derivatives trading platform established in 2018 in Seychelles. It is regarded as one of the best crypto brokers in the market. It is awarded as Best Crypto and Forex Broker by Forex Brokers and Best Platform for Margin Trading by ADVFN International Financial Awards. 
It offers to trade in Bitcoin, Ethereum, Litecoin, and EOS and offers a maximum leverage rate of 100x on all crypto trading pairs, a first in the industry.
Other features of the platform include access to 12+ liquidity providers, an order response time of less than 7.12 ms, and the ability to execute over 12000 TPS. The platform also features advanced trading functions like copy trading through the Covesting module. 
PrimeXBT has the highest ratio of orders executed at the requested quote in the industry. And, it charges a flat 0.05% commission on types of trades. 
Why choose PrimeXBT?
Multi-asset trading platform

High leverage rate

The trading platform includes a copy trading feature

Low trading fees
#5. Binance Futures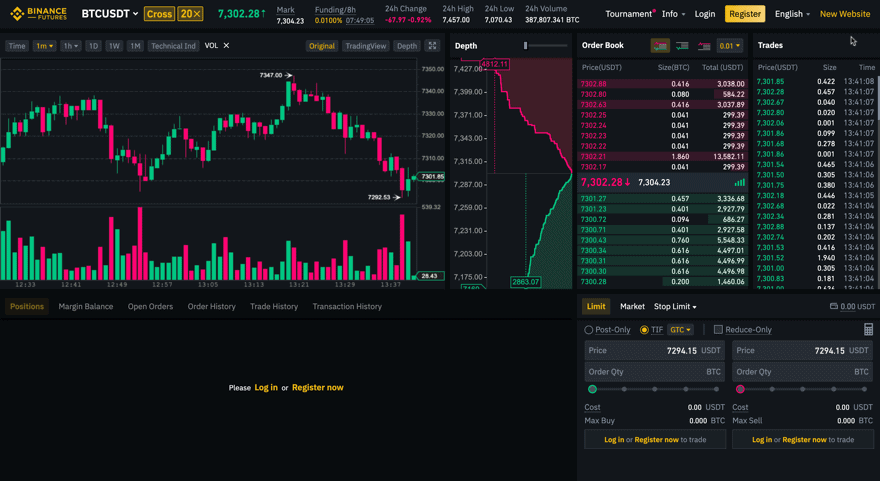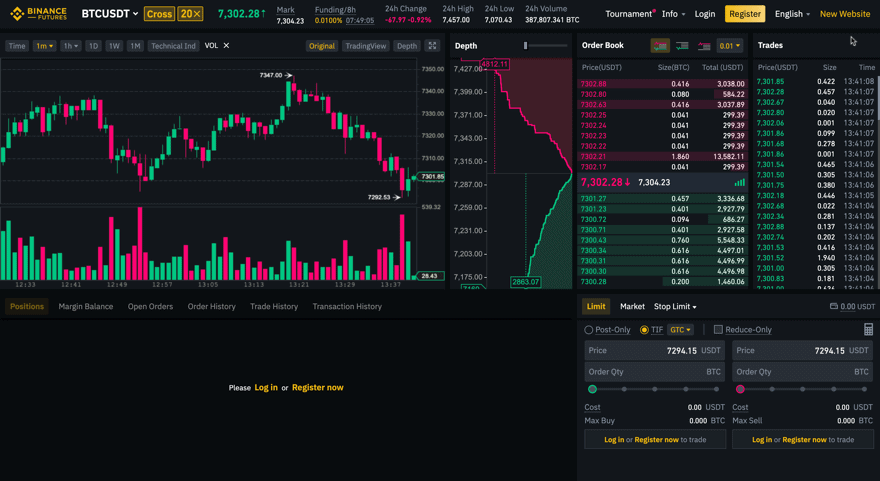 Binance Futures is the top exchange in the crypto derivatives trading market and offers an extensive selection of crypto futures products. 
The exchange's derivatives segment was launched in September 2019, and in a short span, it has established itself as the leading player in the market. Compared to other exchanges, its advanced trading platform and high leverage rate makes a huge difference and allows traders to profit immensely from various market opportunities. 
Currently, the exchange allows trading in USDT-margined perpetual futures, Coin-margined futures, Binance Leverage Tokens, and Bitcoin options trading with up to 125X leverage. 
The trading fee on the platform is quite competitive and is divided into 10 levels based on the last 30-day trading volume starting from 0.02% as maker fee and 0.04% as taker fee. On USDT-margined contracts and trading fees when paid using BNB tokens, Binance offers a discount of 10%. 
Why choose Binance Futures?
Best-in-class market depth

Wide range of trading products

Highest leverage rate in the industry

No-KYC exchange
#6. Phemex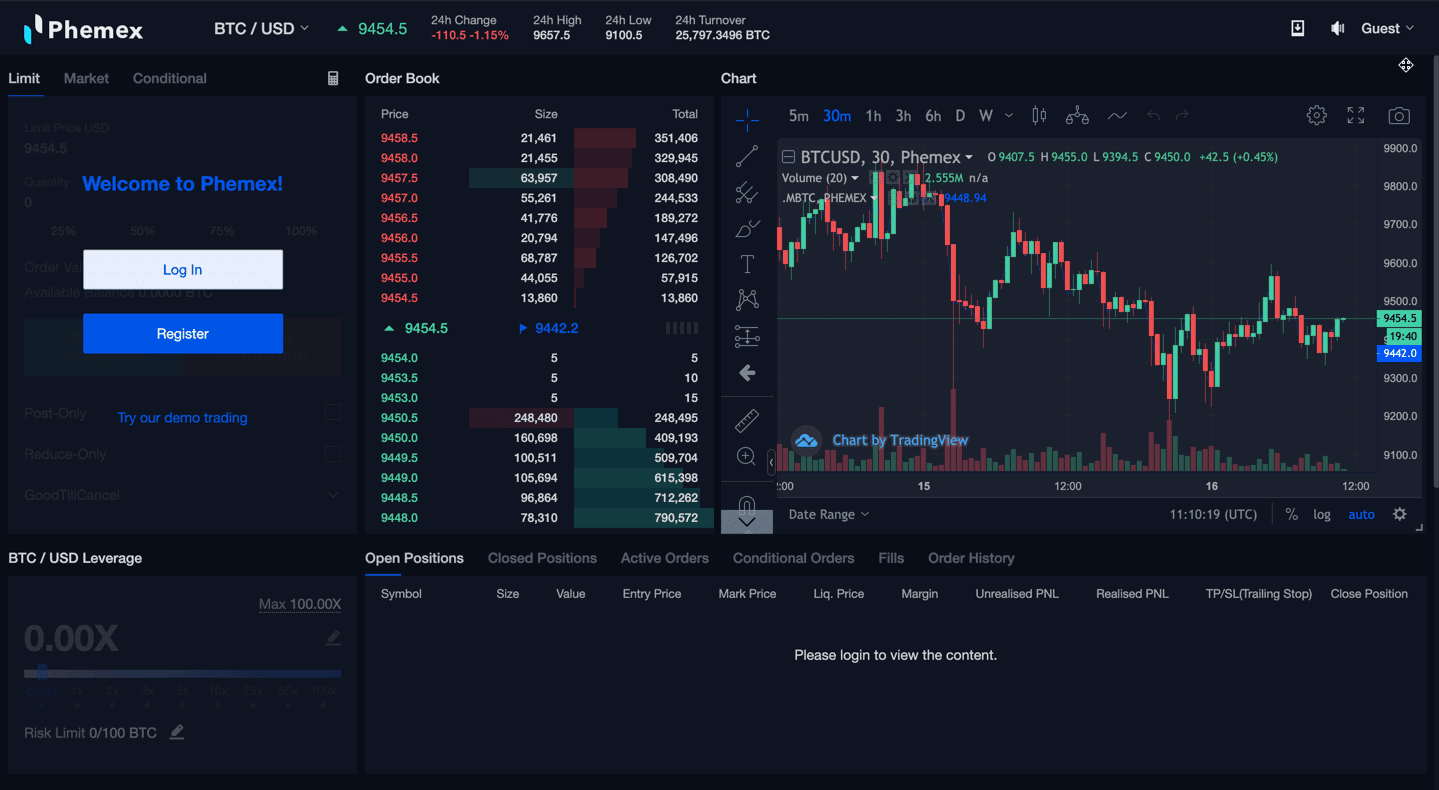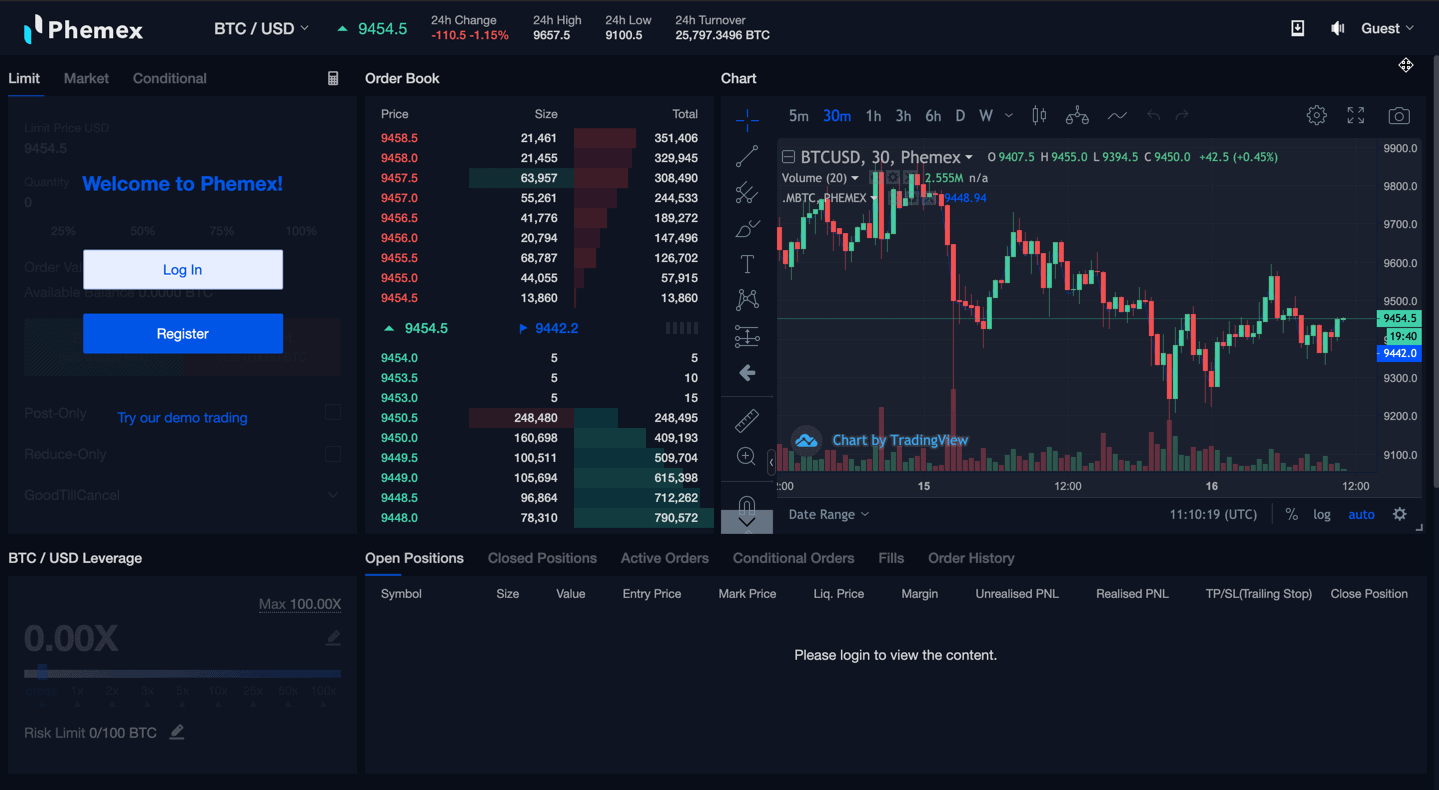 Phemex is the latest platform in the market launched in November 2019 that impacted its institutional-grade product offering and higher leverage rate offering. 
The exchange's daily trading volume averages around $1.1 billion from over a million registered traders. It claims to be the world's fastest exchange with an order response time of less than 1 ms, can execute over 300,000 orders per second, and has access to over 30 top-tier liquidity providers in the market. 
It offers advanced platform features like FIX API, sub-accounts features, and L3 market data for professional traders. 
Phemex offers trading in only perpetual futures contracts in leading 15 cryptocurrencies with a maximum leverage of up to 100X, all margined and settled in USD. 
The trading fee is quite competitive and has a flat rate structure. It charges a taker fee of 0.075% and offers a maker rebate of 0.025%. 
Why choose Phemex?
No KYC exchange

Advanced trading features for professional traders

Multiple advanced order types

Access to top-tier liquidity providers
#7. BitMEX
BitMEX is one of the earliest crypto derivatives exchanges founded in 2014 and has popularized the concept of leverage trading in cryptocurrencies. 
It offers trading in perpetual futures, traditional futures, and Quanto futures in leading cryptocurrencies with a maximum leverage of up to 100X. 
The platform is suitable for professional traders and offers a host of advanced functions and features. It includes advanced API like powerful streaming WebSocket API, REST API, BitcoinCharts API, UDF API. Also, it offers two automated trading bots, Bitcoin market maker and FMZ. 
BitMEX has a quite simple and competitive trading fee structure. It offers a maker rebate of 0.025% and charges a taker fee of 0.075%.  
Why choose BitMEX?
Reputed platform with industry-leading security

Suitable for professional traders

Highly liquid markets

Advanced trading functions
#8. Deribit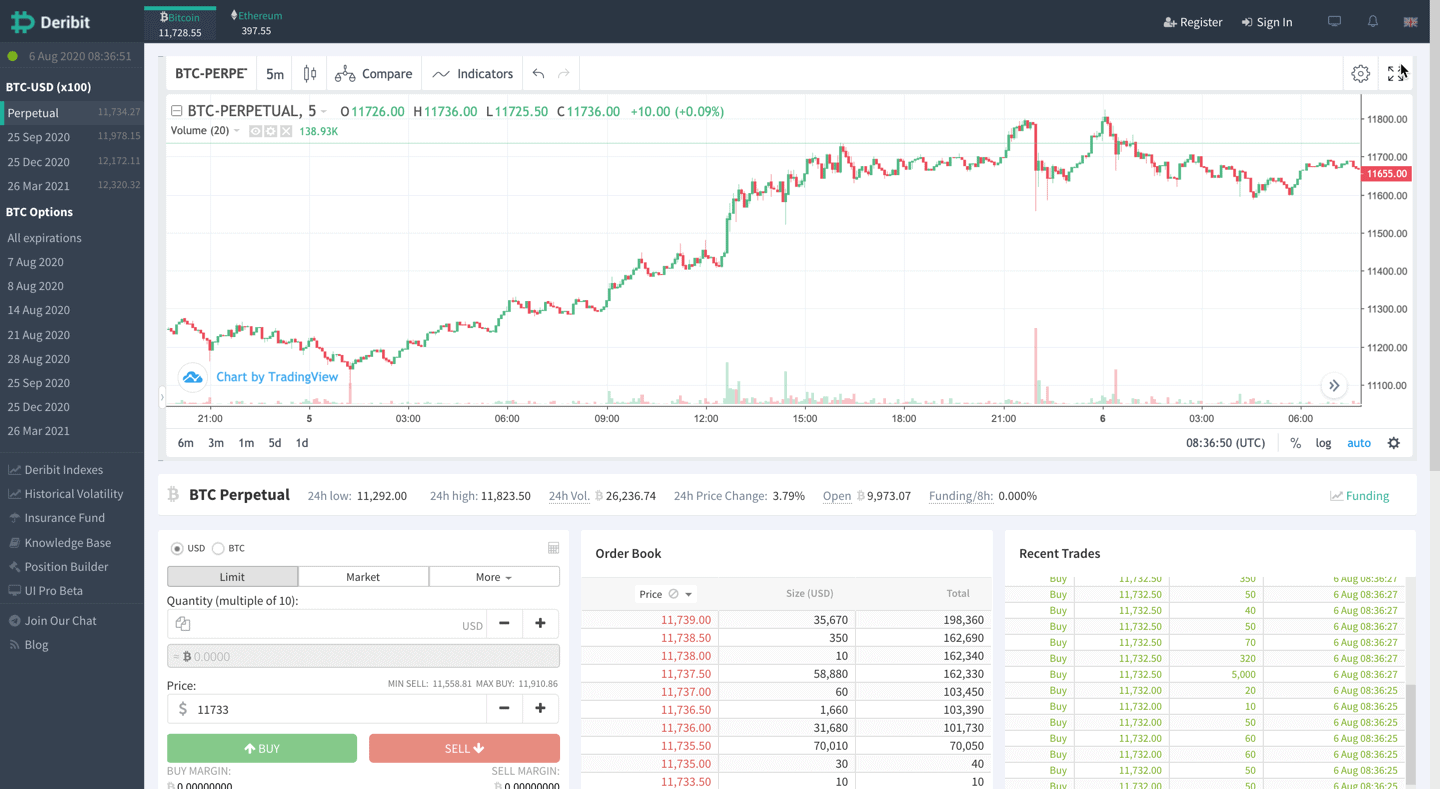 Deribit is an online cryptocurrency exchange that specializes only in crypto derivatives. The platform is focused on professional traders and offers to trade in Bitcoin and Ethereum perpetual futures and options with a maximum leverage of up to 100X. And, you can trade various options strategies with a maximum leverage of 10X. 
Each Bitcoin Futures contract is worth $10, and the Ethereum Futures contract is worth $1, which helps to trade futures in a small amount. And, the tick size on Bitcoin and Ethereum futures is $0.5 and $0.05, respectively.
You can trade on Deribit via the web-based interface, mobile, or via the fastest API industry. It supports three leading trading platform software, including FMZ Quant, HAASONLINE, and Actant. 
Regarding trading fees, Deribit charges a taker fee of 0.05% and offers a maker rebate of  0.01% on BTC weekly futures. On BTC and ETH perpetual, the maker fee is NIL, and the taker fee is 0.05%. On BTC and ETH options, both the maker and taker fees are 0.03% per contract.
Why choose Deribit?
Industry-leading security and risk management framework

Suitable for professional traders

Low trading fees

Advance platform interface
Conclusion
Crypto derivatives trading carries higher risks than spot trading; therefore, selecting the right exchange is very important, offering high liquidity, a robust risk-management framework, and faster order execution capabilities.
All the exchanges that are discussed above are some of the industry's best. Still, Bybit and Binance Futures stand apart because of their wide range of tradable products and advanced platform capabilities. And the exchange is suitable for both retail and professional traders.