Options trading is the best way to start trading in the derivatives segment as it allows an opportunity for greater profit with a minimum financial commitment.
And, by following a more conservative approach through the use of option spread strategies like the bull call spread, covered call writing, collars, bear put spread, you can increase the chances of success. 
But, before starting to trade options, you should be able to understand how it works and how the value of a call or put option is affected by volatility, types of option, strike price, change in the price of underline, and time to expiry, also known as the option greeks. 
All these factors make options trading more interesting and attract a huge number of traders. 
In the cryptosphere, options trading is fairly new, and only a handful of exchanges offer Bitcoin options trading. Therefore, you have a considerably small selection of the best Bitcoin options trading platform to choose from. 
If you're looking to try your hands out in the Bitcoin options trading segment, you can consider the following bitcoin options exchanges. 
4 Best Crypto Options Trading Platform
FTX: Many exotic cryptocoins & tokens here for 50x levergae
Binance Futures: World's largest crypto exchange with 100x derivatives
Deribit: Bitcoin & Ethereum Futures @ 100x leverage
#1. FTX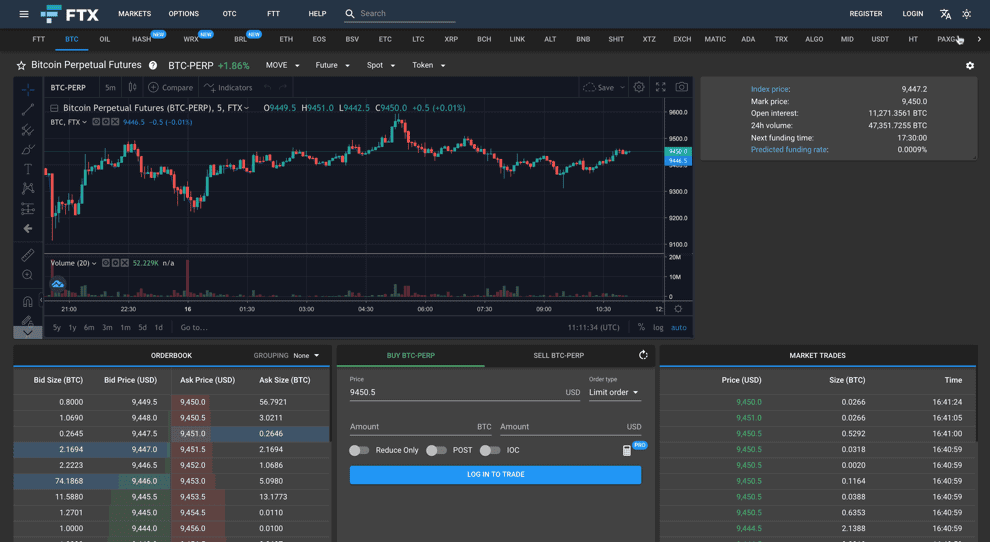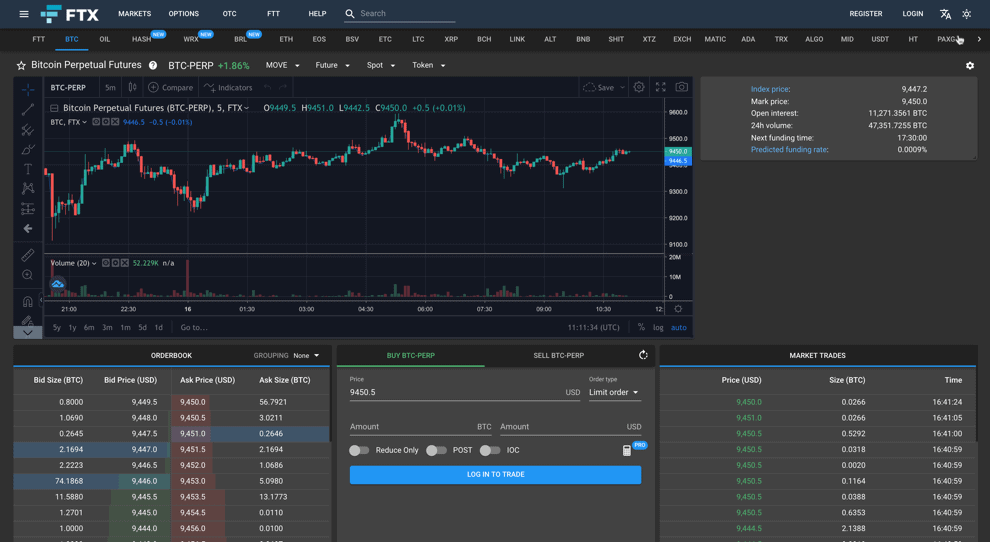 FTX is a popular crypto derivatives trading platform launched by Alameda Research, a global top liquidity provider, in November 2019. It offers a bouquet of trading products in the derivatives segment, including futures, options, leveraged tokens, and MOVE contracts. 
The exchange offers European-style BTC options and is cash-settled in USD rather than exchanging the underlying token. All the option contracts expire at 3:00:00AM UTC of the stated expiry date. 
And, all options auto-expire, meaning FTX will automatically exercise all the options in the money and no out of the money, thus maximizing profits. 
Regarding collateral, you can provide FTT tokens along with Bitcoin as collateral for trading options on FTX.
The exchange offers maximum leverage of 101X, but any positions greater than 50X leverage are subject to positions limit, 0.02% additional maker and taker fees for 50X leverage, and 0.03% additional maker and taker fees for using 100X and 101X leverage. 
FTX has a 6-level tiered rate structure, with fees starting from 0.02% as maker fees and 0.07% as taker fees. The FTT token holders are offered a discount of up to 60% on trading fees, depending on the quantum of holding. 
Check our detailed FTX Review here
Why choose FTX?
Can request a quote for any strike price or expiration 

Can provide FTT tokens as collateral

Low trading fees

Liquid market
#2. Binance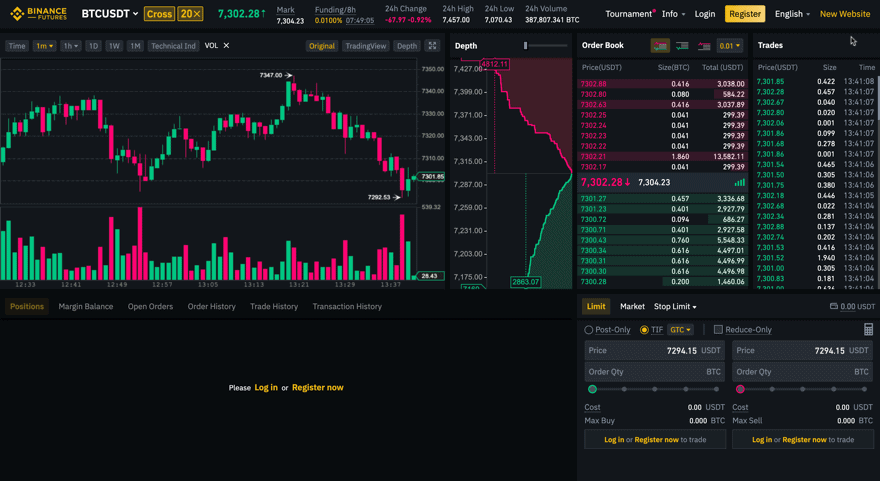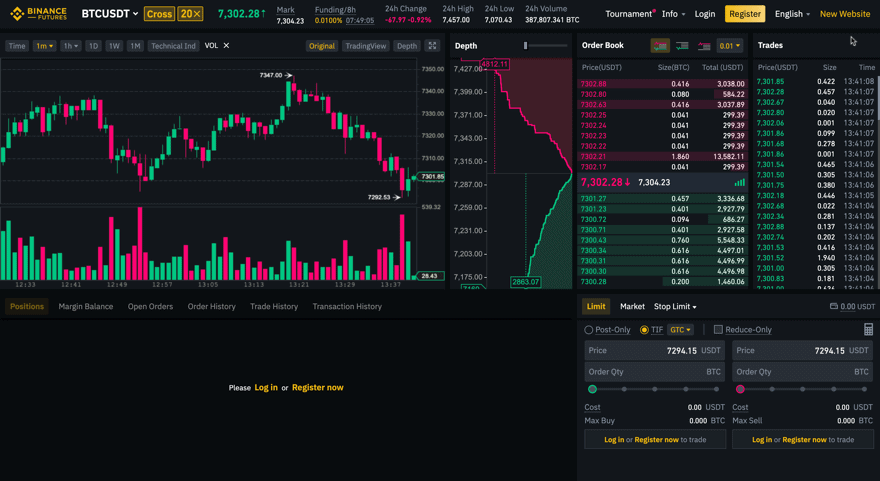 Binance is the leading platform in the crypto derivatives segment and the first exchange platform to gross over $60 billion in daily trading volume.
The exchange is known for a wide selection of trading products in the derivatives segment and high leverage of 125X, the highest in the industry. 
It offers to trade European-style Bitcoin vanilla options, where users cannot choose whether to exercise their right before the expiry of the options contract. 
Binance has separate options accounts for each user and is priced and settled in USDT. The option contracts have two types of fees on the platform, transaction fee, which will be charged after the transaction, and the other is Fee to Exercise. So, if the option buyer has a profit of greater than 0 when the option is exercised, the buyer will pay a fee. 
The transaction fee rate is 0.03% of the underlying value, and the exercise fee rate is 0.015% of the underlying. In the process, the transaction fee will not exceed 10% of the transaction value, and Fee to Exercise will not exceed 10% of the profit gained from exercising the option. 
Why choose Binance?
Low fee

High liquidity

Intuitive trading platform

No-KYC platform
#3. Deribit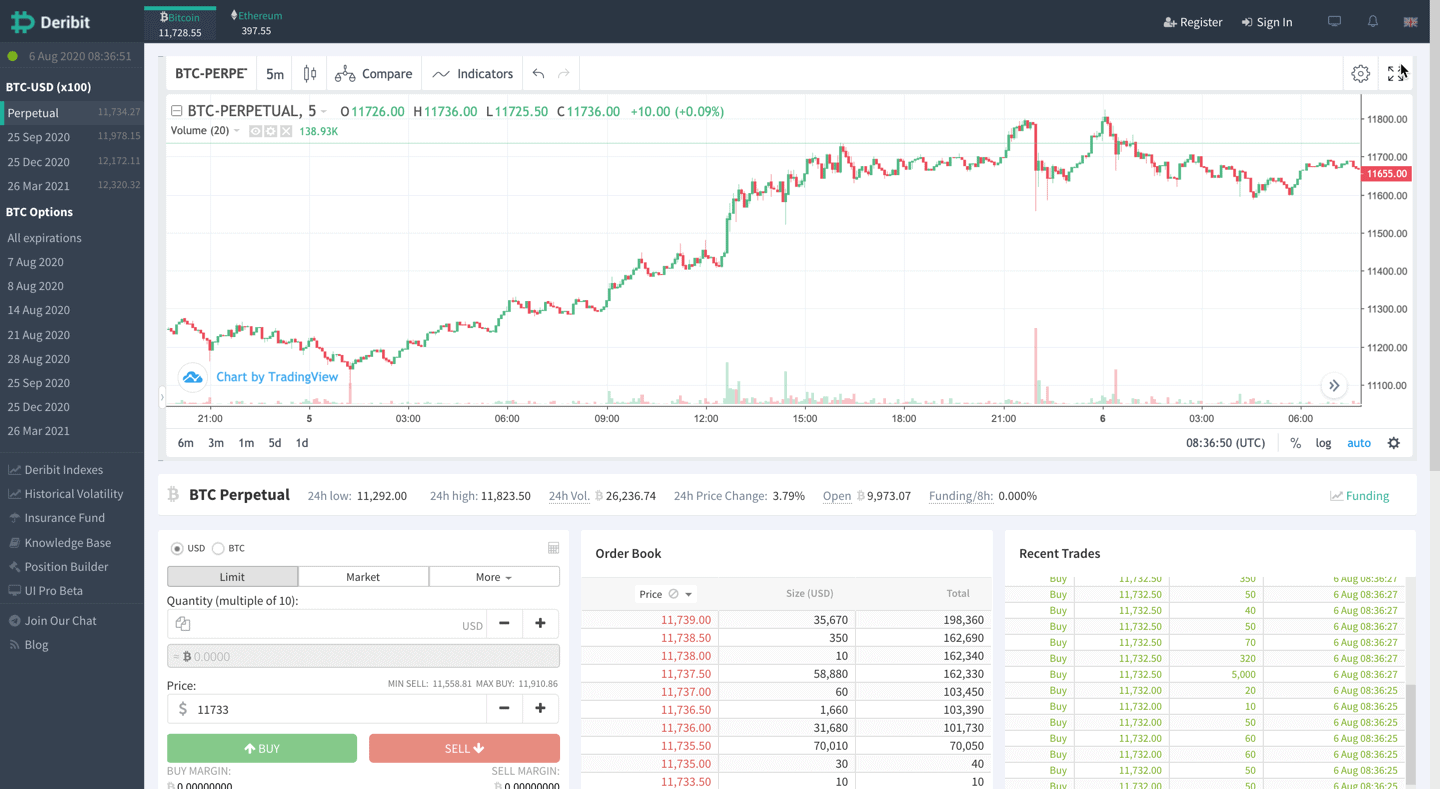 Deribit was established in 2016 and has established itself as a leading institutional-grade crypto derivatives platform. 
The exchange gives you the ability to purchase European-style cash-settled Bitcoin and Ethereum options. It offers maximum leverage of 10X to trade options with various options strategies. 
It provides a clean and simple interface with easy to spot necessary details required for trading options. The platform includes a chart of the annualized 15-day historical volatility of the Deribit BTC/ETH index.
Deribit accepts limit and market order and lets you determine the price in three ways, USD, BTC, and implied volatility. When placing an order using USD or implied volatility, the exchange trade engine continuously updates the order to keep the USD value and implied volatility at fixed value as entered in the order form. 
Deribit charges a maker and a taker fee of 0.03% of the underlying per options contract regarding trading fees. However, the option fees on the exchange cannot exceed 12.5% of the option's price. At expiry, the settlement fee is 0.015% per option contract and cannot exceed 12.5% of the option's value. 
Why choose Deribit?
Institutional-grade powerful trading platform

Low trading fee

Can trade in both BTC and ETH options with up to 10X leverage

No-KYC exchange and has easy account opening process
#4. Delta 
Delta Exchange is a high-performance Bitcoin and altcoin derivatives exchange established in 2018. It is backed by marquee VC investors, including Kyber Network, Aave, SinoGlobal Capital, BR Capital, etc. 
The exchange offers both regular options contract and MOVE options. You can trade in BTC, ETH, XRP, LTC, BCH, BNB, and LINK options contracts with up to 100X leverage. 
In the MOVE options, you have to speculate the size of BTC/ETH movements instead of the direction of the movement. If you speculate a short movement, then you should go for short MOVE and likewise. 
The platform offers two types of MOVE options- Daily MOVE and Weekly MOVE. In the daily MOVE options type, you need to speculate the price expected in BTC/ETH in 1 day, and in Weekly MOVE, the duration increases to 1 week. 
Regarding trading fees for both regular options contracts and MOVE options, the exchange charges a maker and taker fees of 0.05% and settlement fees of 0.05%.
Why choose Delta?
Offers a wide variety of coins for options trading

Competitive trading fees

Simple and intuitive platform interface

Security
Conclusion
Options trading requires a higher degree of skills as you have to place trade keeping multiple factors in mind, and miscalculation even one factor can lead you to a big loss.
Thankfully, several indicators and tools can be used to check whether the trade will yield profit or not. And, selecting a good cryptocurrency options exchange helps you to get access to these indicators and tools.
The above-discussed crypto options exchange provides the best trading experience with access to advanced trading tools and indicators.